Always Open
Talk to me live
Sat & Sun.
8-10 pm


Add Your Photo To Our
Photo Alblums Here

Send us your outdoor fishing and hunting link


Want to buy or sell


Tell A Friend!
Type In Your Name:

Type In Your E-mail:

Your Friend's E-mail:

Your Comments:

Receive copy:

We Support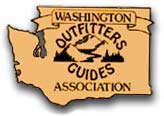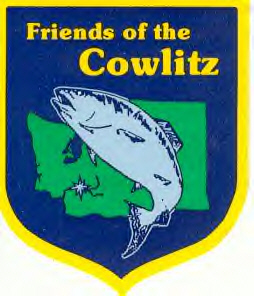 Cowlitz Game & Anglers

Come join the Fishing and Hunting the NW Message Board
A great place to learn tips from other fisherman and
hunters from around the world

Rates for 2005-2006
The charge is $150\ a person per day. Based on 2 people minimum for the day minus the "Internet Special"
The cost, includes all bait and tackle for an 8 hour plus day.
If more than 4 anglers are in your party additional boats can be scheduled at the same rate to accommodate your party.
Gratuities are optional, but certainly appreciated by our guides, for a job well done. Rod's Guide Service offers Corporate, Senior and Father-Son discounts.
Reservations \ Deposit policy
While we try to be as flexible as possible in handling cancellations due to unforeseen circumstances, our written policy is as follows:
A $50 dollar deposit is required to confirm your reservation and dates. This is refundable if we receive at least 30 days notice of cancellation. No shows are subject to full charge, and will be billed for the day.
If you are unable to show for a trip, for any reason, PLEASE let us know as soon as possible, as we network with a number of other guides and even with minimal notice, there is a chance we could fill the seats and minimize your financial obligation. Balance of your trip is due upon arrival.

Bait and Tackle Stores
Ace Hardware Thrftwy Shopping Center Gig Harbor WA 98332 US
(253) 851-6169

Airway Heights Speedi Shoppe Airway Heights WA 99001 US
(509) 244-9906

Angler's Workshop 1350 Atlantic Woodland WA 98674 US
(360) 225-6359

Anglers Choice Inc 20222 Ballinger Seattle WA 98155 US
(206) 364-9827

Anglers Workshop Woodland WA 98674 US
(360) 225-9445

Antique Angler 925 Kincaid Avenue Sumner WA 98390 US
(253) 863-0934

Ardent Angler 5201 Capitol Blvd. Tumwater WA 98501 US

Arties Fishin 615 Highland Drive Montesano WA 98563 US
(360) 249-4818

Auburn Sports 810 Auburn Way North Auburn WA 98002 US
(253) 833-1440

Avid Angler 11714 15th Avenue NE Seattle WA 98125 US
(206) 362-4030

Bakers Corner 5601 Ocean Beach Highway Longview WA 98632 US
(360) 423-3636

Balcombes Reel 134 Brumfield Avenue Montesano WA 98563 US
(360) 249-6282
Ballard Bait Inc 5450 Shilshole Avenue NW Seattle WA 98107 US
(206) 784-3016

Barrier Dam Tackle Shop 273 Fuller Road Salkum WA 98582 US
(360) 985-2495

Bass Country 1159 Basin Street Southwest Ephrata WA 98823 US
(509) 754-6251


360 414-8698

Want a brochure

[PREV 5 SITES | RANDOM SITE | SITELIST | NEXT 5 SITES]

TeamFishHoo WebRing