Always Open
Talk to me live
Sat & Sun. & Sun
8-10 pm


Add Your Photo To Our
Photo Alblums Here

Send us your outdoor fishing and hunting link


Want to buy or sell


Tell A Friend!
Type In Your Name:

Type In Your E-mail:

Your Friend's E-mail:

Your Comments:

Receive copy:

We Support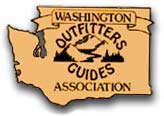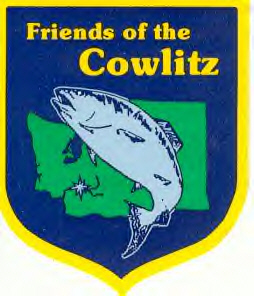 Cowlitz Game & Anglers

Come join the Fishing and Hunting the NW Message Board
A great place to learn tips from other fisherman and
hunters from around the world

Let the professionals at Rod's Guide Service
take you where the big fish are. With over 25
years of knowledgeable experience fishing on the
Cowlitz, Columbia and Lewis, three of Southwest
Washington's premier rivers.
Whether you're a novice angler hoping to
learn the finer points of Salmon, Steelhead
or Sturgeon fishing, or you're already an
accomplished angler looking for a new and
exciting experience.

We make it our top priority at Rod's
Guide Service to ensure you with a quality
outdoor experience that everyone will enjoy
and remember.

Taking a trip with a guide is a fabulous
way to spend time with a friend or loved one.
It's also a great way to get the inside track
and rub elbows with a business associate.

At Rod's Guide Service we offer:
Family, Senior and Corporate discounts
we also offer Gift Certificates

Come and join us for a memorable and
exciting adventure this season on the
Cowlitz, Lewis and Columbia rivers!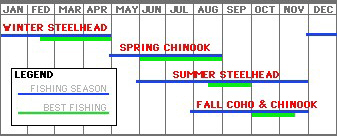 360 414-8698

Want a brochure

[PREV 5 SITES | RANDOM SITE | SITELIST | NEXT 5 SITES]

TeamFishHoo WebRing